There are 12877 songs, on 1223 albums by 398 different artists in the playlist. Enjoy!
Sidewalk Prophets
Albums on artist pages are now sorted from Most Recently added (top) to Oldest (bottom).

You can request songs by clicking on any album title. :-) HAVE FUN :-)
Albums by Sidewalk Prophets in our playlist: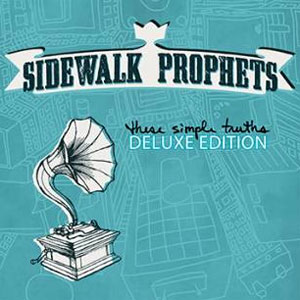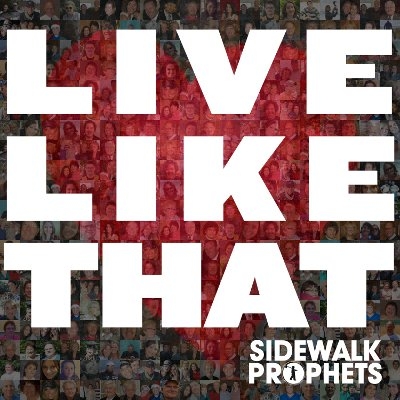 Sidewalk Prophets is a Contemporary Christian music band from Nashville, TN. Their album These Simple Truths contained the single "The Words I Would Say", which is also featured on WOW Hits 2010 and WOW Hits 2011. The group was nominated for and won the 2010 GMA Dove Award for New Artist of the Year.
The band was formed by lead singer Dave Frey and rhythm guitarist Ben McDonald when the two were attending Indiana's Anderson University. A demo they recorded was taken without their knowledge to a campus recording contest, which earned them a performance slot. That, in turn, led to radio program directors and record labels, and a chance encounter with Audio Adrenaline's Will McGinnis gave Dave the chance to sing in front of 20,000. Meeting with a major label exec led to an impromptu showcase at Lancaster Christian Academy in Smyrna, Tennessee, and a deal with Word Records. It also features lead guitarist Shaun Tomczak, bassist Cal Joslin and drummer Justin Nace. The only past member of the group was guitarist Chris Jordan.
They have toured with Jeremy Camp and Audio Adrenaline on the strength of independent albums, then rode the popularity of their first Word Records release, These Simple Truths
Their next album is titled Live Like That and is produced by Ian Eskelin who also produced "The Words I Would Say." The record is also a tribute to the band's fans some of whom were selected through a contest to sing background vocals. The band also solicited photos of people their fans admire, and want to be like, for use on the cover.
Sidewalk Prophets. (2014, August 22). In Wikipedia, The Free Encyclopedia. Retrieved from http://en.wikipedia.org/w/index.php?title=Sidewalk_Prophets&oldid=622290696