There are 12877 songs, on 1223 albums by 398 different artists in the playlist. Enjoy!
Stellar Kart
Albums on artist pages are now sorted from Most Recently added (top) to Oldest (bottom).

You can request songs by clicking on any album title. :-) HAVE FUN :-)
Albums by Stellar Kart in our playlist: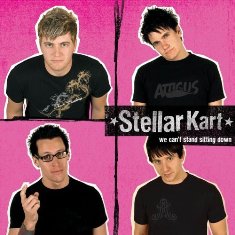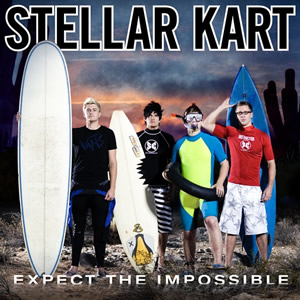 Stellar Kart is a Christian pop punk band from Phoenix, Arizona, USA. The band is signed to INO Records and released its first album in February 2005. Their album, We Can't Stand Sitting Down was released on July 25, 2006. The album's first single "Me and Jesus" hit #1 for 7 weeks on the Hot Christian Songs chart and won the 2007 Dove Award for "Rock/Contemporary Recorded Song".
Stellar Kart derived their band name from working with kids on youth camps. Their name is often abbreviated SK, as seen in the band's music videos to "Activate" and "Life is Good". The band has been interviewed on various television shows, including TMW and The Zone (on the Christian IPTV service Sky Angel). Stellar Kart has also appeared on a season finale of The Logan Show.