There are 12136 songs, on 1121 albums by 391 different artists in the playlist. Enjoy!
Hosanna Music
Albums on artist pages are now sorted from Most Recently added (top) to Oldest (bottom).

You can request songs by clicking on any album title. :-) HAVE FUN :-)
Albums by Hosanna Music in our playlist: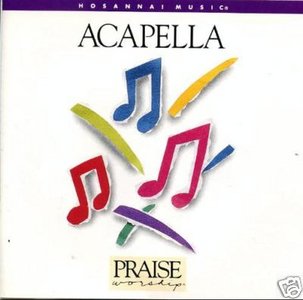 Released:
1993
Hosanna! Music is a subsidiary of a record label that publishes praise and worship music, a genre of Christian music. It is part of the Integrity Music Group, which was headquartered in Mobile, Alabama. As of the 2011, The David C. Cook Group bought all of Integrity's assets and catalog, moving the label's headquarters to Colorado Springs, Colorado, meanwhile leaving a small unit operating in Nashville, Tennessee.
The start of the Hosanna! Music series came out of a magazine publication by Michael Coleman and Gerrit Gustafson, New Wine Magazine, which simply featured an advertisement for an independent recording of a live worship service, Behold His Majesty, recorded in St. Louis, Missouri by Tom Brooks featuring Ron Tucker as worship leader and featuring a few names who would later become synonymous with the new praise and worship movement like Kent Henry and Leanne Albrecht. From the success of this recording, an idea was birthed, a new cassette series of live worship recordings. Individuals were approached with this idea, including long-time Hosanna! Music producer Tom Brooks, about the future projects. Hosanna! Music would go on to produce over 200 "live" and studio projects over twenty years. Famous artists featured would include names such as Kent Henry, Randy Rothwell, Don Moen, Billy Funk, Ron Kenoly, Darlene Zschech, Marty Nystrom, Paul Wilbur, Lenny LeBlanc and others. Hosanna! Music was known for quality production with full instrumentation along with award-winning back-up vocals with such talents as Kelly Willard, Guy Penrod, Alicia Williamson, Robbie Shears, LeAnne Albrecht, Lenny LeBlanc and Matthew Ward (of 2nd Chapter of Acts).
Hosanna! Music on GOD'S playlist Enjoy!...