There are 11219 songs, on 1061 albums by 383 different artists in the playlist. Enjoy!
The Goads
Albums on artist pages are now sorted from Most Recently added (top) to Oldest (bottom).

You can request songs by clicking on any album title. :-) HAVE FUN :-)
Albums by The Goads in our playlist: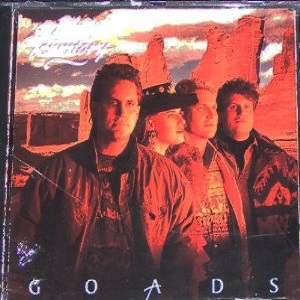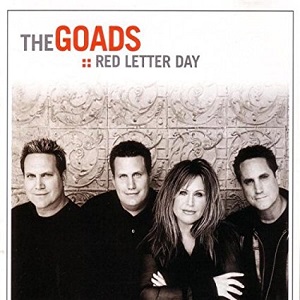 The Goads Family
The Goads travel the U.S. and other countries weekly, as a family. Their mission is to give hope to the hopeless, restoration to marriages, healing to hurting families and renewal to leaders. Their kids join them, as they themselves mentor other young people and give them hope and guidelines to stay strong and be a great example.
Tim And Gaye Goad
Tim Goad has been doing  ministry, music, speaking, and leadership development  for over 30 years.  At age 18 he founded and developed a charity that has been active in over 100 countries providing  millions of meals, medicines and clothing to millions in need. He developed a leadership program for at risk children in over 20 cities in the U.S. Through this program, life skills and character development has given these children a huge jump start in the right direction. He has worked with hundreds of people on an individual basis in personal coaching  and life skills. He has become a very sought after speaker for many huge corporations throughout the United States and other countries. He has performed in front of millions of people(including Mother Teresa, President Ronald Reagan, and President George H.W. Bush).
Tim travels the United States and other countries spreading hope for the hurting, through music, and speaking. He has been very instrumental in helping in Haiti. He just recently helped build a medical clinic  in Haiti, and continues to send food, clothing  and vitamins . His work in India, Russia, and Africa are still continuing. Tim just received the Children's Charity Award at the National Charity Dinner in Washington D.C.
Gaye has been married to Tim for 20 years. She has been involved in his ministry from day one of their marriage. She started a very special program that was dear to her heart. She wanted to have a time when women of all walks of life, including the at risk women, could come together and truly grow and develop. She didn't want it to be a time for women to get together and complain and bash their husbands. She called it True Girlfriends. Gaye and her husband have written 3 books on relationships and family and have recorded many teaching cd's. Gaye and Tim travel the United States and other countries teaching on marriage and family. They have a desire to see marriages healed and families restored. Gaye, is in the process of writing a book on her story of low self-esteem  and hopes to help girls and women understand their worth in God.
Blake Goad
Blake started traveling with his dad and mom at 5 weeks old. His drum debut was at age 1 in front of thousands. He has continued his drumming and singing every year since. He is also the drummer At G5 church in Orlando Fl. Blake is a true people person, and his God given skills to talk and connect with people have caused people everywhere to always ask how old he is, because of his skills. He has a heart for at risk children and has joined his father in many of his programs working with the at risk. Blake has written a leadership book for young men and it will be released soon.We know that whatever God calls Blake to he will touch thousands and bring hope to so many.
BreAnn Goad
BreAnn started traveling with her dad and mom at 3 weeks old. She grabbed a microphone at age 1 and took the stage. She has continued her singing for 14 years. BreAnn has sung in front of thousands and has had the privilege to sing the National Anthem for the National Charity Dinner in Washington D.C. BreAnn also has a desire to see the at risk find hope and meaning in life. She has been involved in the programs with her dad and mom and continues to bring hope to those in need. Many people ask BreAnn what her age is because of her amazing God given voice and her ability to connect with people so easily. BreAnn has written a leadership book for girls of all ages and will be releasing that soon.