There are 11219 songs, on 1061 albums by 383 different artists in the playlist. Enjoy!
The Statler Brothers
Albums on artist pages are now sorted from Most Recently added (top) to Oldest (bottom).

You can request songs by clicking on any album title. :-) HAVE FUN :-)
Albums by The Statler Brothers in our playlist: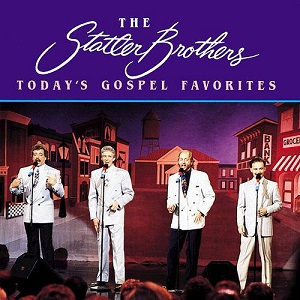 The Statler Brothers (sometimes referred to in country music circles as simply The Statlers) were a American country music, gospel, and vocal group. The quartet was founded in 1955 and began their career backing Johnny Cash.
Originally performing gospel music at local churches, the group billed themselves as The Four Star Quartet, and later The Kingsmen. In 1963, when the song "Louie, Louie" by the garage rock band also called The Kingsmen became famous, the group elected to bill themselves as The Statler Brothers. Despite the name, only two members of the group (Don and Harold Reid) are actual brothers and none have the surname of Statler. The band, in fact, named themselves after a brand of facial tissue they had noticed in a hotel room (they joked that they could have turned out to be the Kleenex Brothers).Don Reid sang lead; Harold Reid, Don's older brother, sang bass; Phil Balsley sang baritone; and Lew DeWitt sang tenor and was the guitarist of the Statlers before being replaced by Jimmy Fortune in 1983 due to DeWitt's ill health. DeWitt died on August 15, 1990, of heart and kidney disease, stemming from complications of Crohn's disease.
The band's style was closely linked to their gospel roots. "We took gospel harmonies," said Harold Reid, "and put them over in country music."
The group remained closely tied to their gospel roots, with a majority of their records containing at least one gospel song. They produced several albums containing only gospel music and recorded a tribute song to the Blackwood Brothers, who influenced their music. The Statler Brothers also wrote a tribute song to Johnny Cash, who discovered them. The song was called "We Got Paid by Cash", and it reminisces about their time with Cash.